Selamat datang ke
Melaka
!
As part of my series on Melaka, my hometown, a UNESCO World Heritage Site as a historic city of the Straits of Malacca, I am sharing these photographs of the Malacca Butterfly and Reptile Sanctuary.
TAMAN RAMA-RAMA & REPTILIA MELAKA
Malacca Butterfly and Reptile Sanctuary
First of all, I have to admit that my sole purpose of visiting this place was to photograph the butterflies. Secondly, I am not too keen on photographing reptiles. In fact, I sort of closed my eyes and ran past the snake collection area. I did brave myself enough to snap a few shots of the crocodiles, but one of them gave me a hungry look, so I walked hurriedly on. Hence, these photographs I am posting are only of pretty birds and butterflies, and harmless tortoises and koi. No snakes, my apologies.
At the entrance...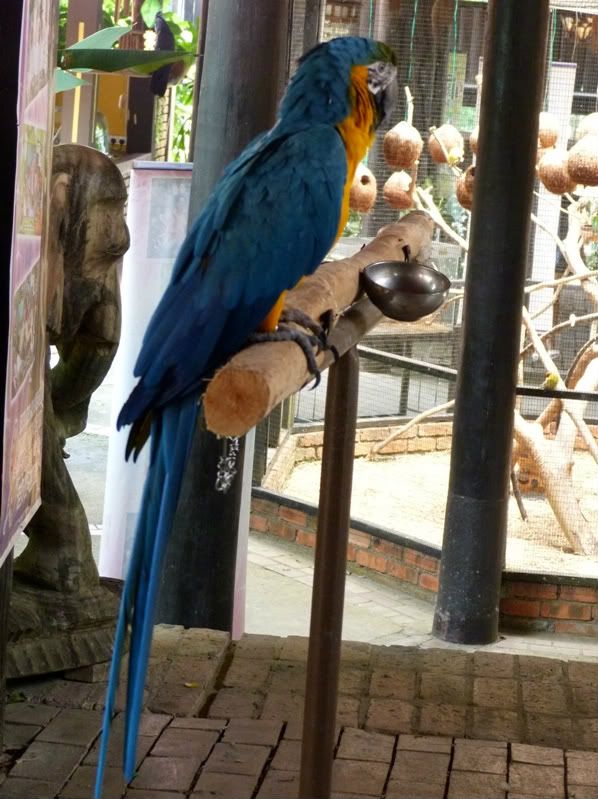 Pretty Polly welcomes the visitors.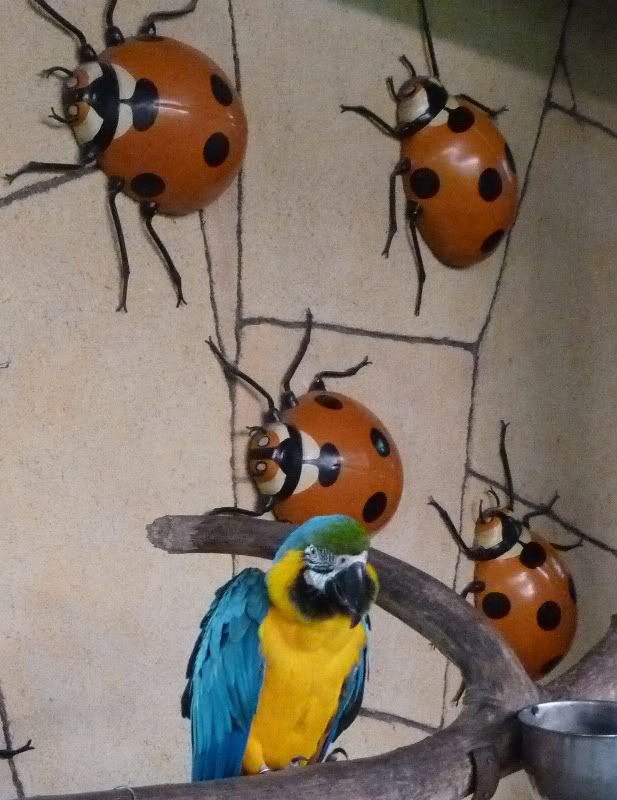 90% of these photos are straight out of the camera (SOOC)...including the parrot images and the peacock. For the peahen, I had to pop her colour a little as she is rather a Plain Jane.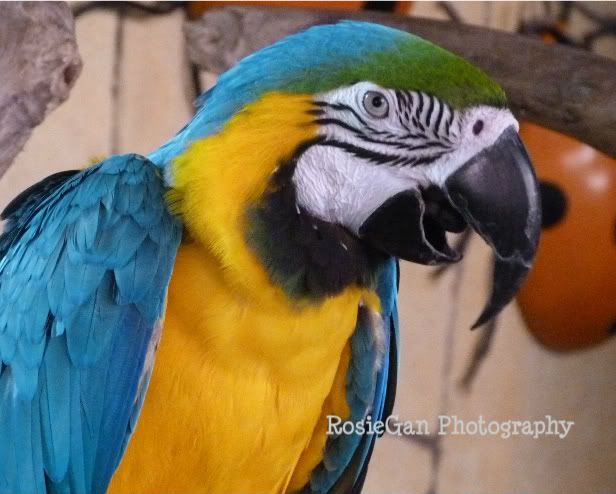 Another Polly says hello. (No, she merely squawked )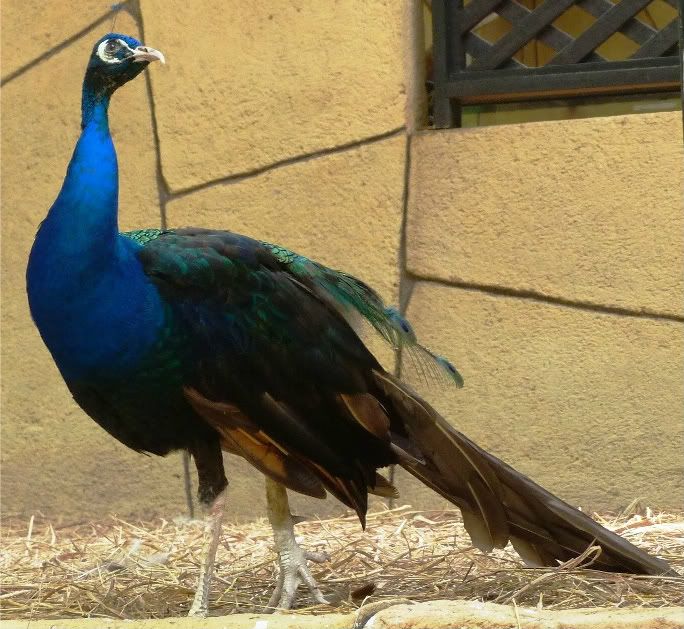 He just wouldn't spread his wings for me...proud peacock!


Pouty Peahen is pretty proud too.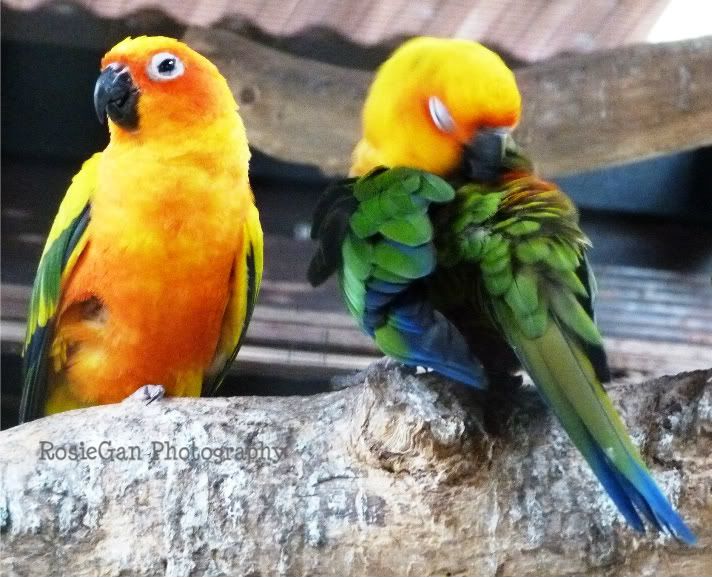 "Do you think we qualify for Mellow Yellow Monday? We are pretty yellow up-front!"
"Oh! She wants a snapshot of us? Why didn't she say so?"
Let's go inside, explore the grounds...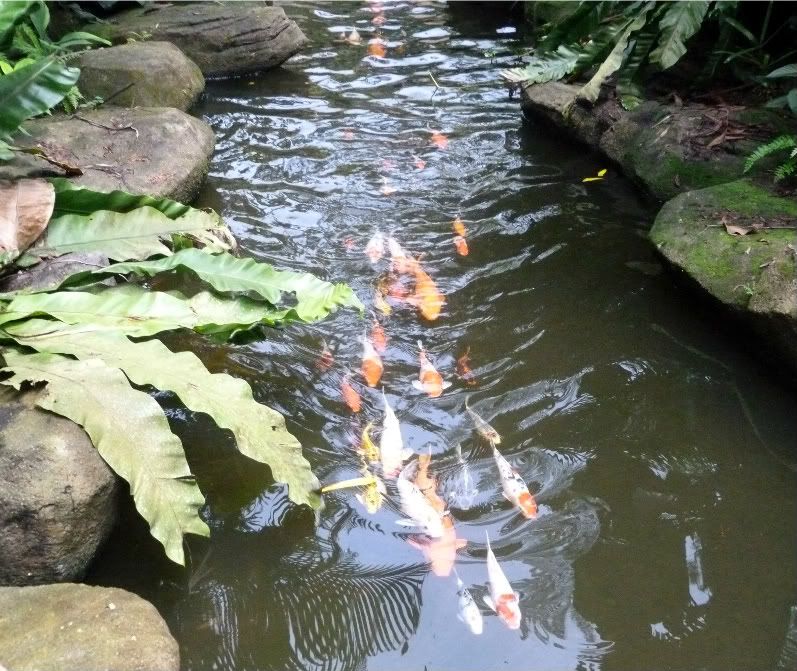 Reflections in the Koi Pond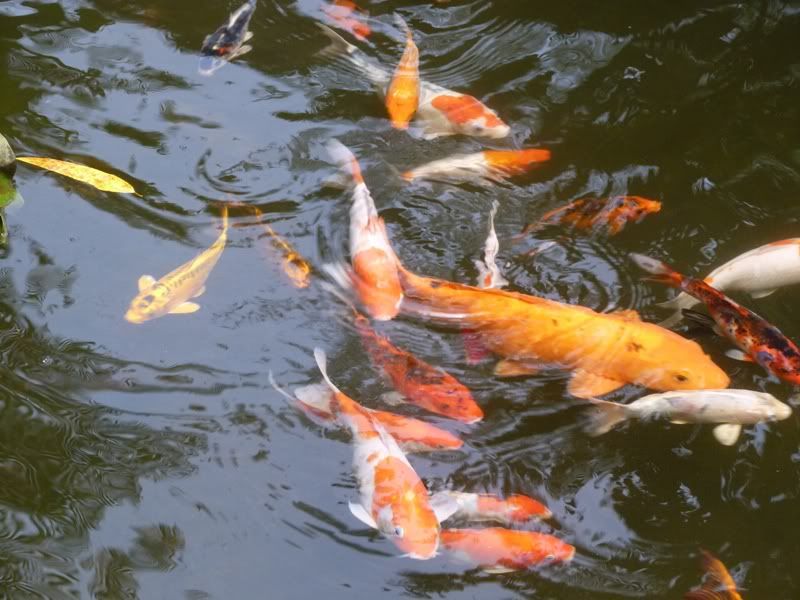 The Asian Brown Tortoise...largest in Asia (grows up to 25 kg!)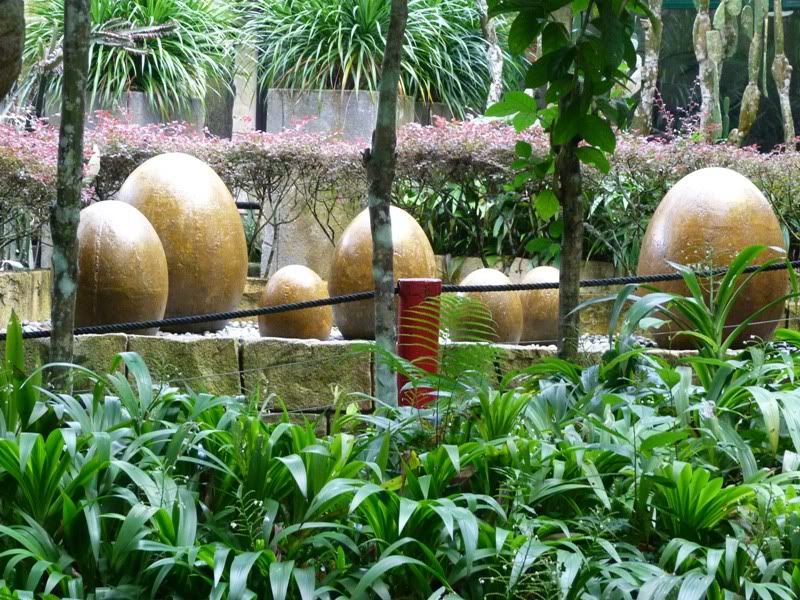 I can't figure out the significance of the giant eggs...this leads to the butterfly sanctuary!
THE BUTTERFLY SANCTUARY!!!
Stop me if keep on filling this post with the butterfly photos I took. I love them all...
However, I shall try my best to limit myself to publishing one of each variety...if I can. Oh, this is really hard for me.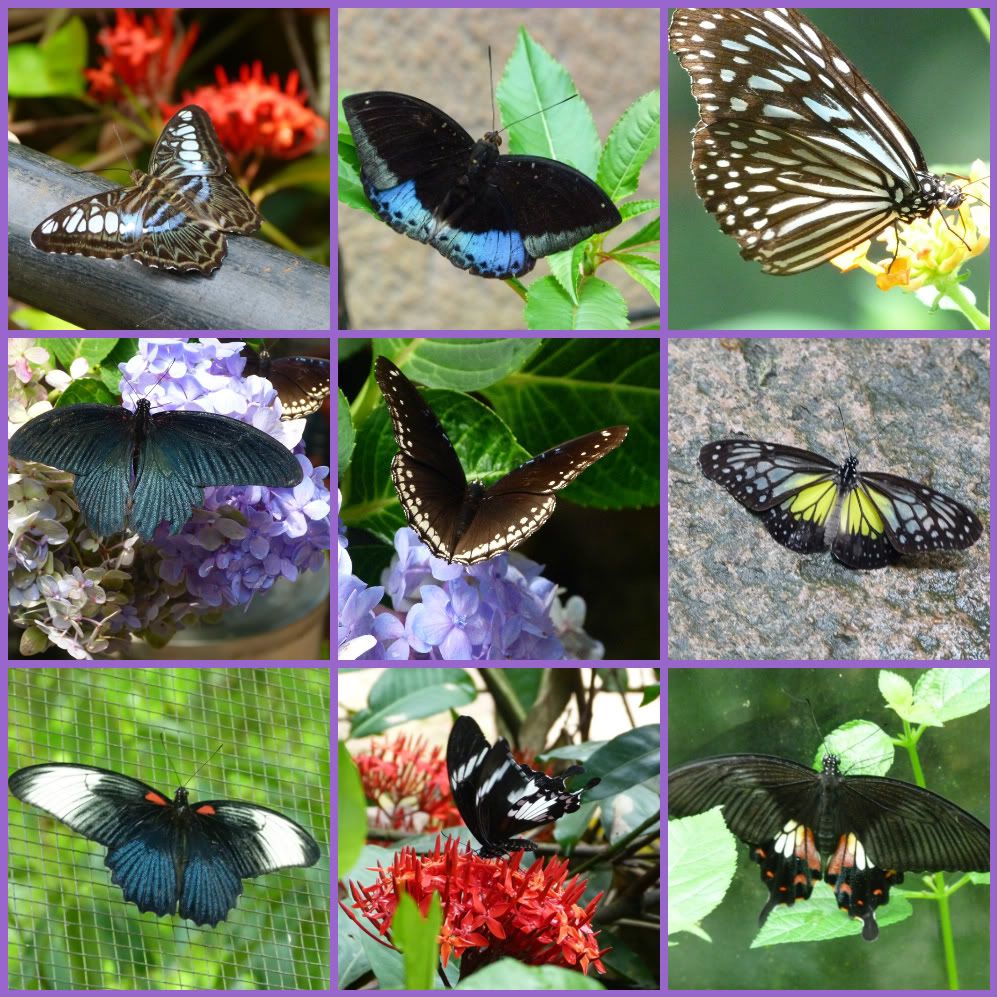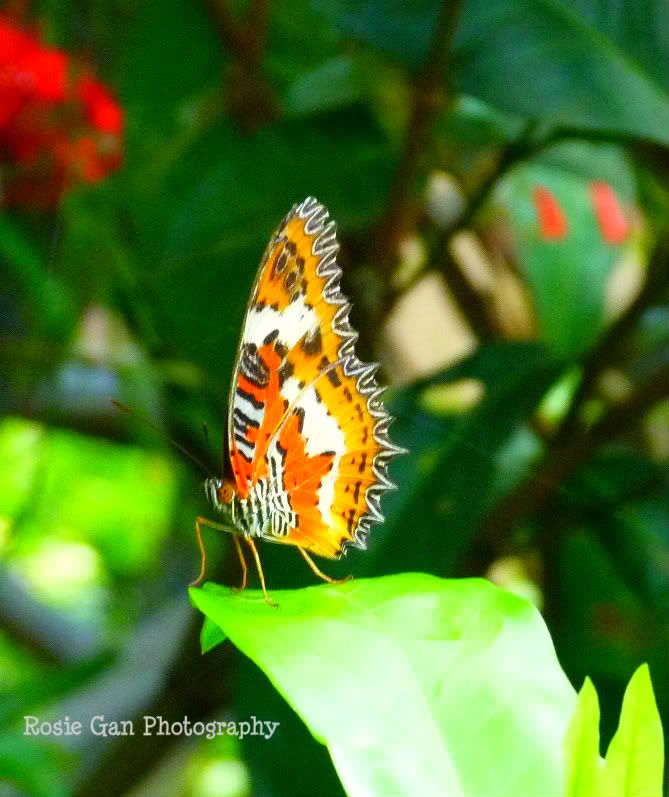 A shadow shot...a 12 o'clock shadow, to be precise!
Alright, alright. I shall save some of the photographs for the next few write-ups on each individual species.
Linking to:
Weekend Reflections
Scenic Sunday

Shadow Shot
SOOC
Mosaic Monday
Macro Monday
Mellow Yellow Monday