I like how each city in New Zealand has her own tagline, and while travelling down the length of New Zealand's North and South Island, I kept a look-out for the signboards welcoming us to the cities and noted the unique character of the cities from their taglines.
The City of Sails!
Kia Ora to Tamaki Makarau! That means 'Welcome to Auckland' in the Maori language. Yes, we are talking about Auckland, also known as Akarana. Here are a few interesting facts about Auckland you might like to know.
It is on an isthmus between two harbours.(That's how it got its name, see? Yachts sail in all the time, heading for the harbours and the Hauraki Gulf Islands.)

One in every three households owns a boat.
The Auckland Waterfront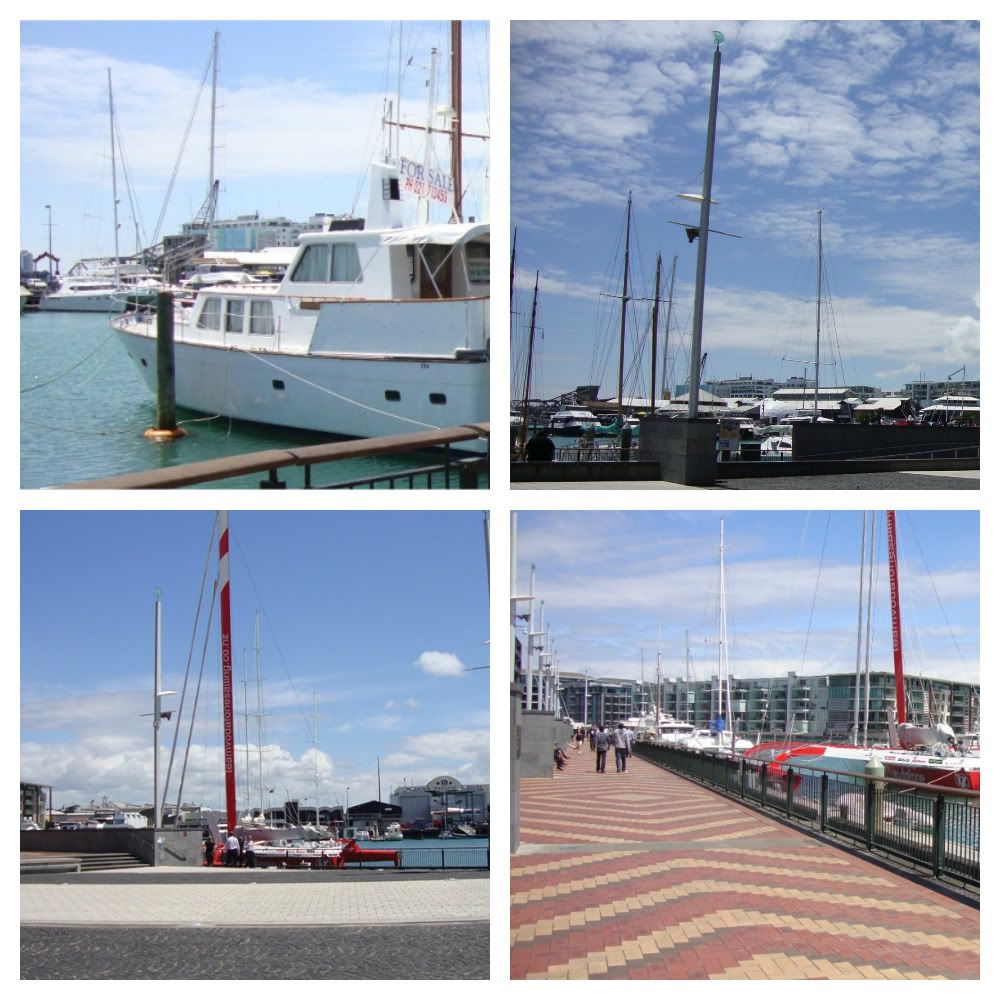 View of the Auckland CBD from the Waterfront.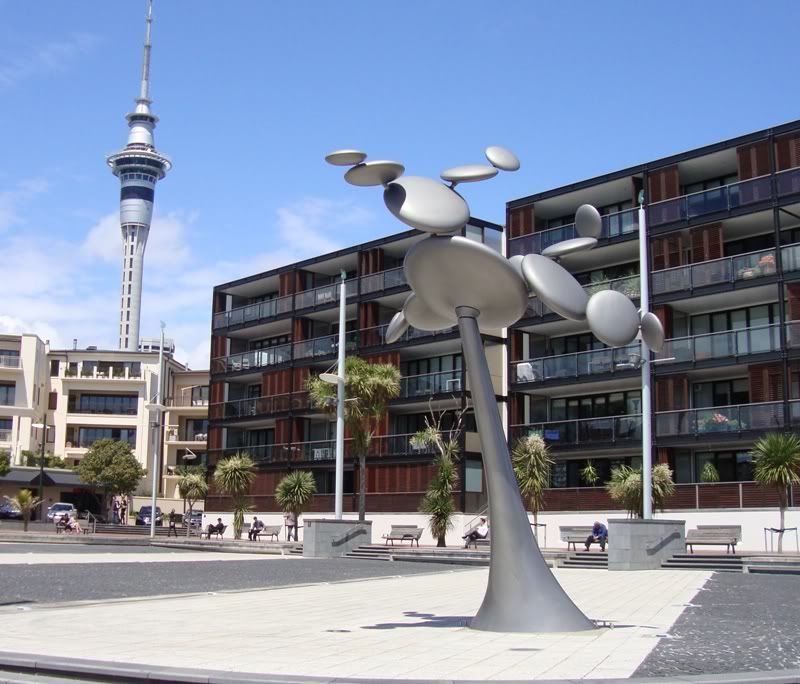 Landmarks
Sky Tower
the tallest building in the Southern Hemisphere
If you are into jumping off buildings, try the Skyjump - 192 metres of base-jumping from the tower (attached to a cable, of course, of course!)
You might want to catch the action in the reflection of this building as you jump.
Auckland Civic Centre
a famous heritage atmospheric theatre
It is on Queen Street, the main street in Auckland CBD for commerce and entertainment.
In case some of you, like me, are wondering what an atmospheric theatre is, here are some notes from Wikipedia:
It is "a movie palace (cinema) which has an auditorium ceiling that is intended to give the illusion of an open sky as its defining feature. The decorative and architectural elements often convey an impression of being seated in a fantastic foreign setting, which might be anything from a palace or village square to a garden or an outdoor amphitheatre at night".


Auckland Town Hall
the concert hall inside has some of the finest acoustics in the world
Auckland War Memorial Museum
known for its neo-classical architecture, one of New Zealand's finest heritage buildings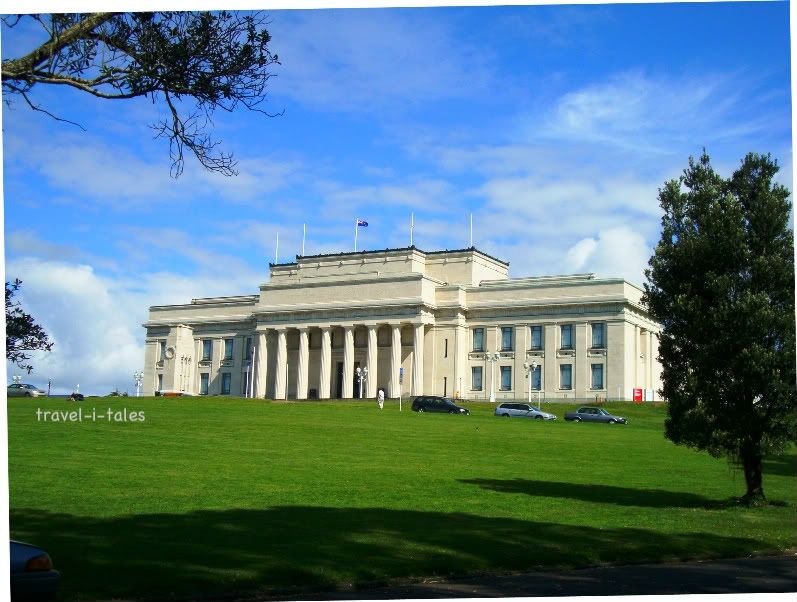 Auckland Domain
the oldest park in Auckland, developed around the ring of an extinct volcano
Close-up of the roots and trunk of an ancient tree.
tide of ancient time
floods me with anguish and pain
twisted trunk still stands
For Haiku Heights Prompt: Flood
If you love gardens, and wish to see the Auckland Domain's famed Wintergarden, click here.
Below is my favourite shadow shot in the park. I just love how the shadows of the crown of the tree makes that design on the ground.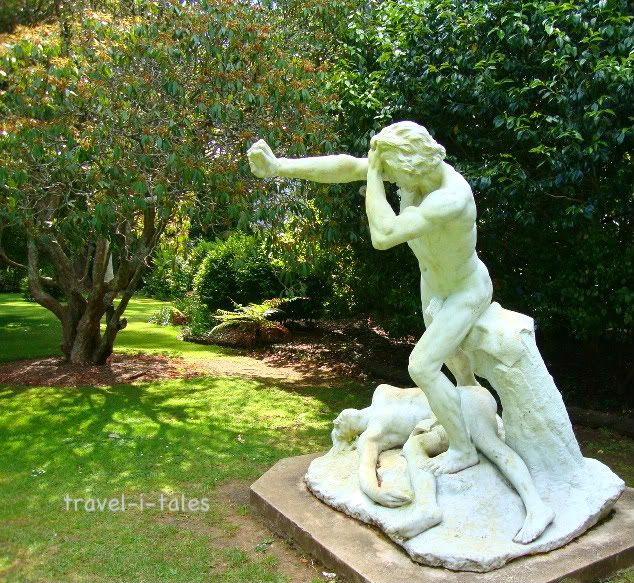 A view from the Auckland Domain overlooking Auckland City.