may your gifts flourish
grow wise, prosper, thrive, expand
dreams built on bedrock
For Haiku Heights Prompt #63
and Sensational Haiku Wednesday
You are coming window shopping with me today! It is a Sunday, so you'll have time. We'll be crossing from one continent to another, so grab a jacket in case you need to keep warm.
Weekend Reflections
We'll stop by in Perth, Australia first. Look at this... what an inviting display on a cold winter's day! You know, these flowers remind me of some flowers I saw the other day. I'll show you what I mean. We need to fly over to Hong Kong though.
For Today's Flowers
Lovely flowers, don't you think?
And where else to get some pretty chopsticks but in Hong Kong, China.
Or maybe some Oriental opera masks in Hong Kong might strike your fancy?
(I just caught my reflection in the shop...can you see me there?)
I saw what I thought were masks at a window display in Arrowtown, New Zealand. Here, take a look.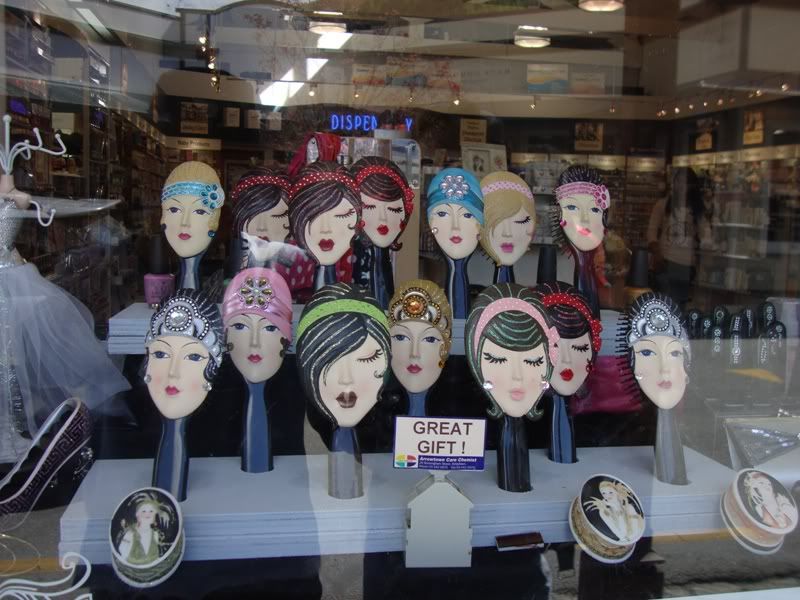 My mistake, headbands, not masks for sale.
Let's stop for some coffee and non-gluten sweet bites at this cafe in Arrowtown.
Refreshed, let's travel on to Paris.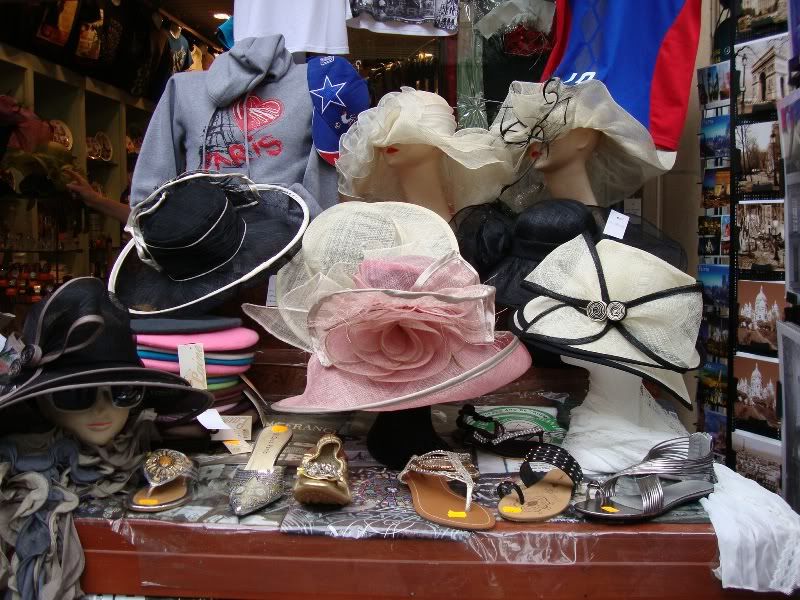 More weekend reflections in this window display below.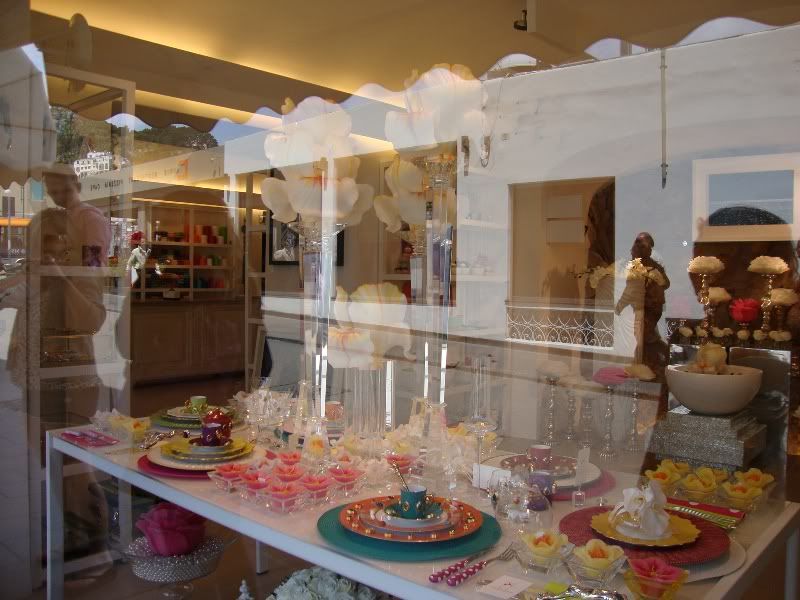 You'll love shopping in Capri. These two photos below are from the same shop run by a dear, friendly man.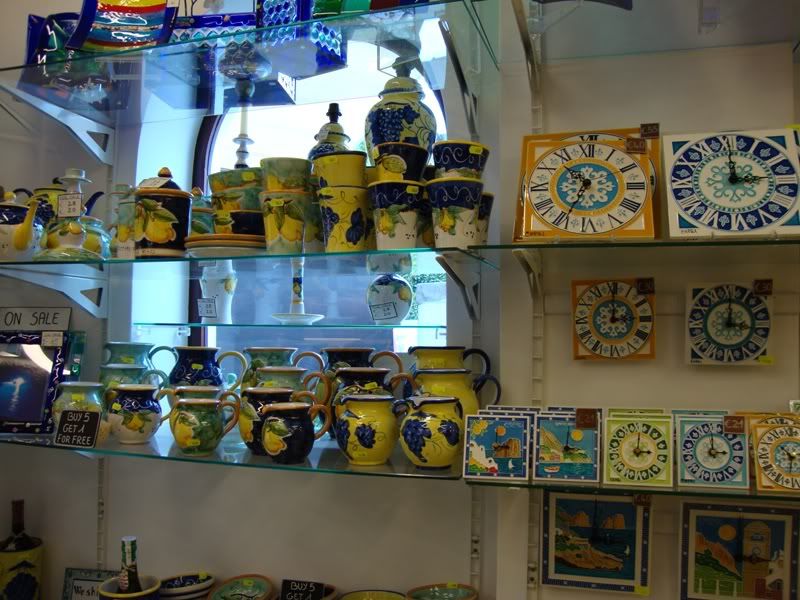 A beautiful display.
Our next stop still in Capri is this florist's display. Like it?
Okay, moving on...let's check out the shopping scene in Spain. This is Valldemossa, a charming village where you could get the best hot chocolate in the whole of Spain. Or if you're more into clocks and swords, we could go to this shop!
Finally, we need to have lunch...take your pick: Paris, Barcelona, Queenstown, Christchurch...anywhere!
That was fun for me. Got to go home now. Tomorrow's a weekday, can't be gallivanting all over, window shopping on a weekday, can we? Shall we do this again the next weekend?
Objects of Desire
enticing,
pulling at my heartstrings
compelling me to untie my purse-strings
that objet d'art I saw in the window
and that rare curio up on the shelf
beguiling
temptation
to have that collector's piece for my own
to savour the sweet thrill of possession
beauty to enjoy on my mantel piece
drawing all eyes to ogle
seduction
For Poetry Picnic at Gooseberry Garden,
Poets' Rally and Poetry Pantry
Linking to:
Weekend Reflections
Scenic Sunday
SOOC
Mosaic Monday
Macro Monday
Mellow Yellow Monday
Sensational Haiku Wednesday
Thursday Poets Rally
Poetry Pantry
Poetry Train Revisited