Here's another face of the Melaka River that gives this Heritage Site a living, throbbing pulse! All along the boardwalk, there are quaint cafes that add to the atmosphere of Old Melaka.
The houses on both sides of the river are long and narrow.Some had been built as far back as the Dutch colonial time.Others are relatively modern buildings.There are private residences as well as shop houses. The backs of the buildings face the river. With the recent beautification project of the Melaka River, the river is clean and the river banks turned into a landscaped, paved pedestrian boardwalk. Many owners of the the houses there have converted their backyard into interesting cafes with names like Reggae On The River and Riverine (the two cafes in the photographs below).
One cafe that I discovered recently is Dutch Harbour Cafe. Run by amiable owner Izam, this cafe has a friendly ambience which makes one want to stop by again and again. You could sit in the dining area in the cafe, but Izam will direct you to the
al fresco river-view dining area. It is delightful here, a little bit like being in Europe.
Customers are heard to ask Izam if he speaks Dutch!
You can watch the river cruise boats passing by, and usually the passengers are in a cheery mood and would wave to you!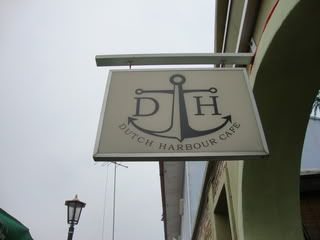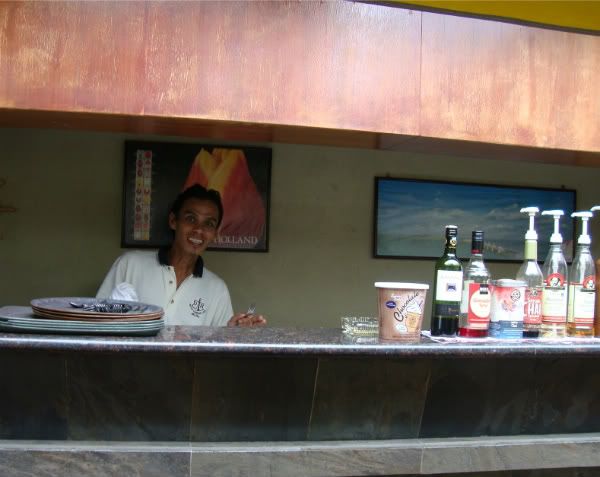 That's the man himself, Izam, eager to please and providing the best of Melakan hospitality.
This is my haiku for Jenn's Sensational Haiku Wednesday on the theme "Wishes" This haiku is also dedicated to all dreamers who have a wish to make...may all your wishes come true!
into the heavens and fall