Iconic Aberdeen Harbour is recognized world wide as it is featured in many movies such as a Bruce Lee movie and a James Bond movie. Aberdeen was a fishing village in the past, and the Hong Kong boat people lived here in the 1960s and 70s. Today it is a different scene altogether. Our tour guide pointed out to us the expensive yachts belonging to Hong Kong tycoons and celebrities, anchored here. There are still some local fishermen using the bay, and there are two huge floating restaurants where people go to sample fresh seafood.
This is the sampan that came to pick us from the jetty, to take us on a tour of the bay area.
Our sampan was overshadowed by the huge black ships that made a striking contrast to the pale grey skyscrapers in the distance.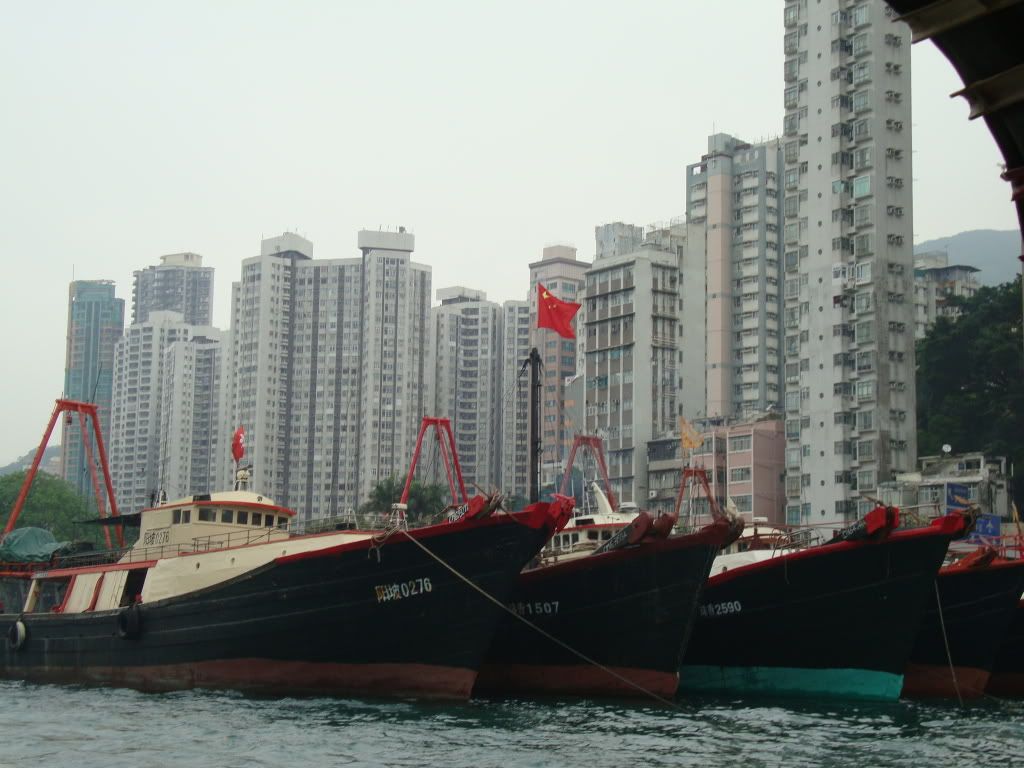 There were so many types of sea vessels there. Aberdeen is indeed a safe harbour as this bay has a typhoon shelter called Bei Fung Tong where the boats anchor when a storm is imminent.
Just look at the shiny, swanky yachts...an interesting juxtaposition viewed from our shabby shuttle.
Our sampan approaches the Jumbo Floating Restaurant.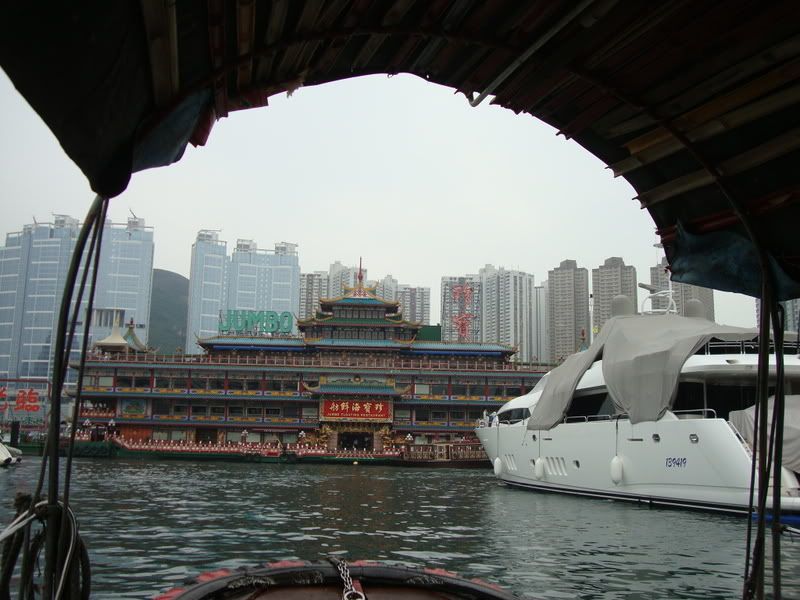 Lobster, anyone?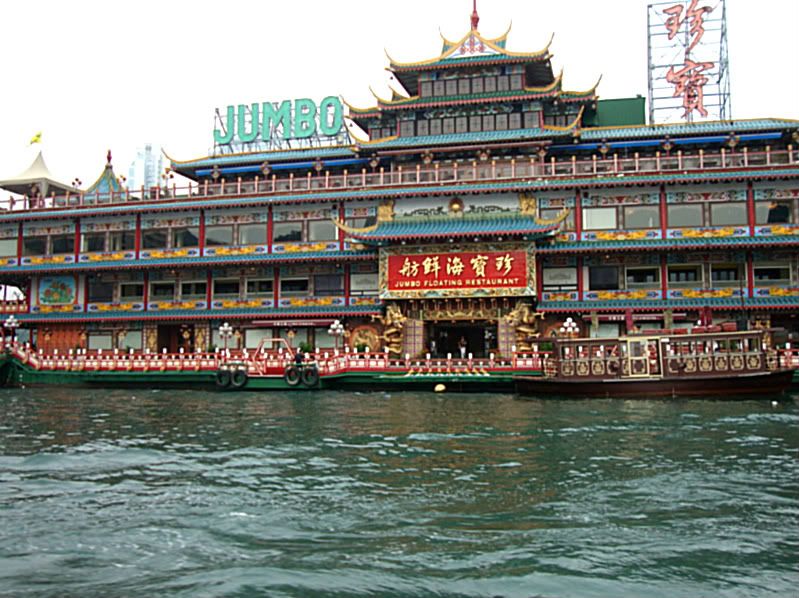 This bridge links Aberdeen with Ap Lei Chau over Aberdeen Harbour.